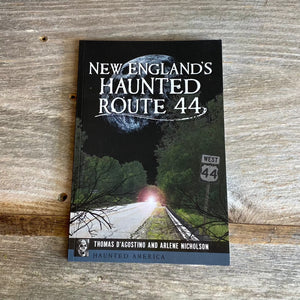 U.S. Route 44 stretches across New England from Massachusetts to Connecticut before completing its circuit in New York State, 237 miles later. Along the way, travelers may encounter the infamous Bridgewater Triangle, take a haunted tour of Plymouth, or see the ghosts of Chepachet.
Follow in the footsteps of famous science fiction horror writer Howard Phillips Lovecraft from Providence to Glocester, Rhode Island. Follow the road through small towns and dark forests where sightings of UFOs and cryptids have surprised travelers for years.
Join authors Tom D'Agostino and Arlene Nicholson as they explore the dark corners of New England's most haunted highway.